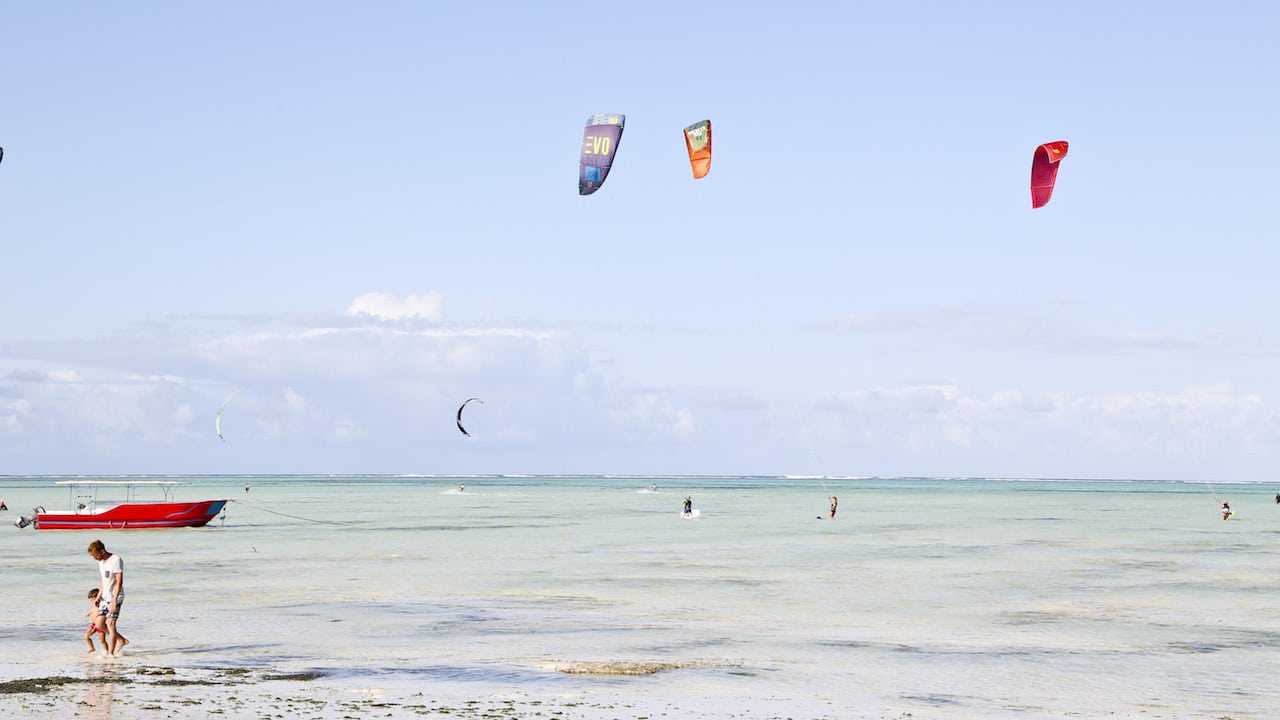 PAJE. A KITESURFERS PARADISE.
The kitesurfing beach and its sandy lagoons in Paje are of world class quality with consistent warm winds and tropical waters. The water temperature in Zanzibar never drops under 24 degrees and, often in summer, can reach up to 30 degrees inside the lagoon. The kitesurfing spot in Paje is ideal for beginners and offers a perfect training ground for kitesurfers of all levels. During low tide you will find great flat-water lagoons. Over mid and high tide wave spots out on the reef can be reached kitesurfing and amazing downwinders planned. If you are practicing kitesurfing on your own and are booked with our centre for beach assistance and gear storage, we will be able to give you an introduction to the kitesurfing spot in Paje and show you the do's and dont's.
Best Location
Our center is located in Paje, right at the best kitesurfing spot in Zanzibar
Perfect Conditions
Paje offers great conditions for kitesurfers of all levels. The conditions are especially ideal for first timers due to the flat waters and knee deep waters
Dreamy Backdrop
The waters couldn't have more shades of blue. The palmtree riddled coastline makes it a kitesurfers paradise
Constant Winds
When it blows, it blows. We get really consistent winds in season offering ideal conditions for your riding
Tides
The huge tides in Paje on the East Coast of Zanzibar affect the kitesurfing spots and kitesurfing conditions. During low tide you get best teaching and learning conditions with shallow flat-water lagoons. Pushing and high tides are better for downwinders and more advanced riders, as well as wave kitesurfing on the outer reefs of Paje.
Wind Conditions
We get two main kitesurfing seasons over the year. From June to the end of September the winds blow from the  South and shift to the North over the next kitesurfing season from the middle of December to the middle of March. Wind strength in Zanzibar is commonly around 15-18 knots with few stronger days reaching up to 30 knots. The wind on the east coast is almost always cross shore and very stable only gusting 2-3 knots at most. We recommend to mainly bring kite sizes slightly larger than you normally ride, as the warm tropical winds in Zanzibar are less dense and therefore not as powerful as in other destinations. Most used kite sizes in Zanzibar: 9m – 15m