Welcome to our Headquarters in Paje. If you are looking for high quality kite surfing and wave surfing in Zanzibar then look no further. With over 10 years experience kitesurfing and surfing the amazing locations of Zanzibar we are here to get you salty, in the best way possible.
Our main office is located right on the beautiful and pristine beach in the heart of Paje next to Buccaneer Diving and Ocean Restaurant. At Aquaholics Kite and Surf Zanzibar we offer a wide range of watersports along with a friendly vibe and great facilities. Join us for Kitesurfing, Wave Surfing, Stand Up Paddle Boarding – Lessons, Coaching, and tailored Boat Trips are all available.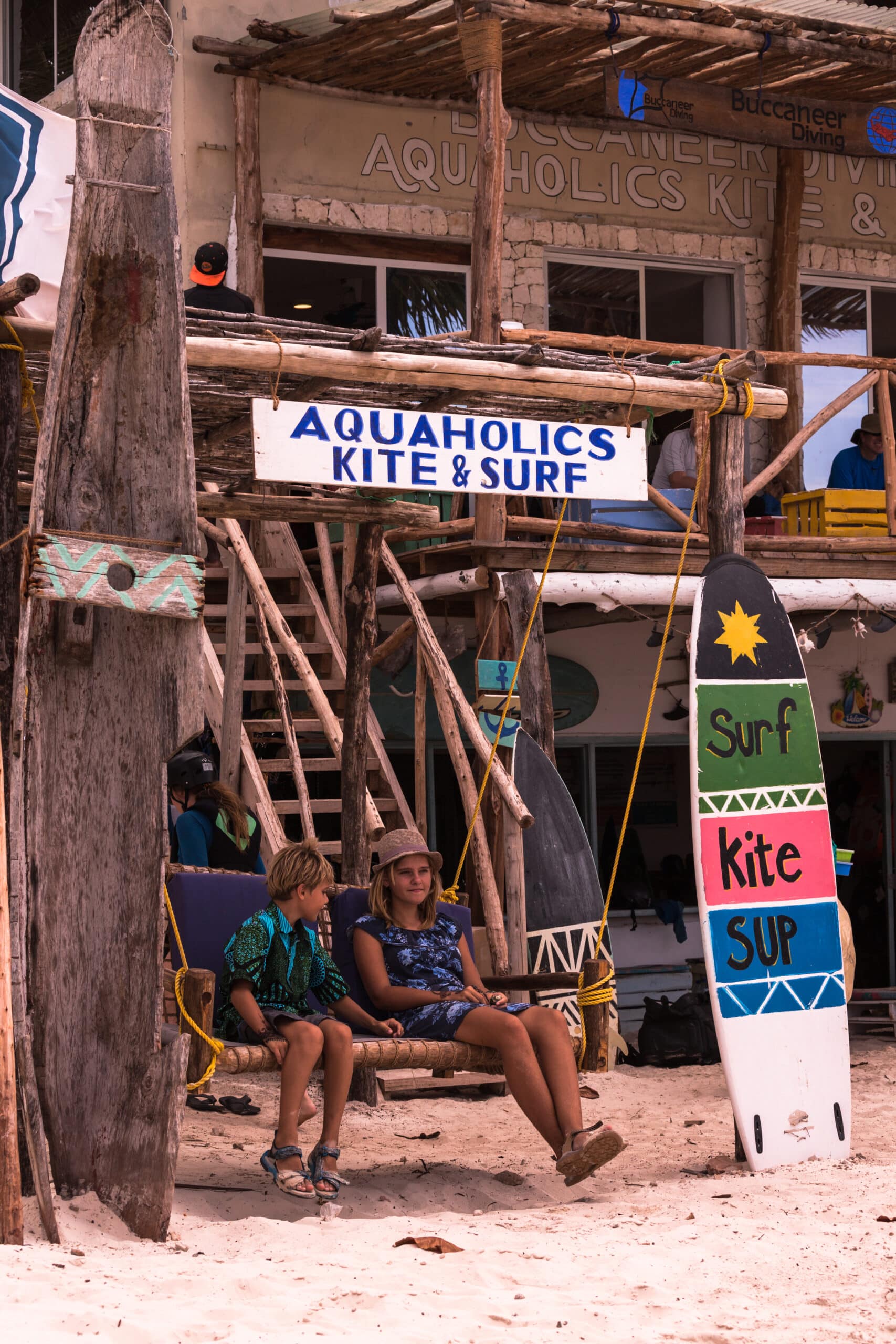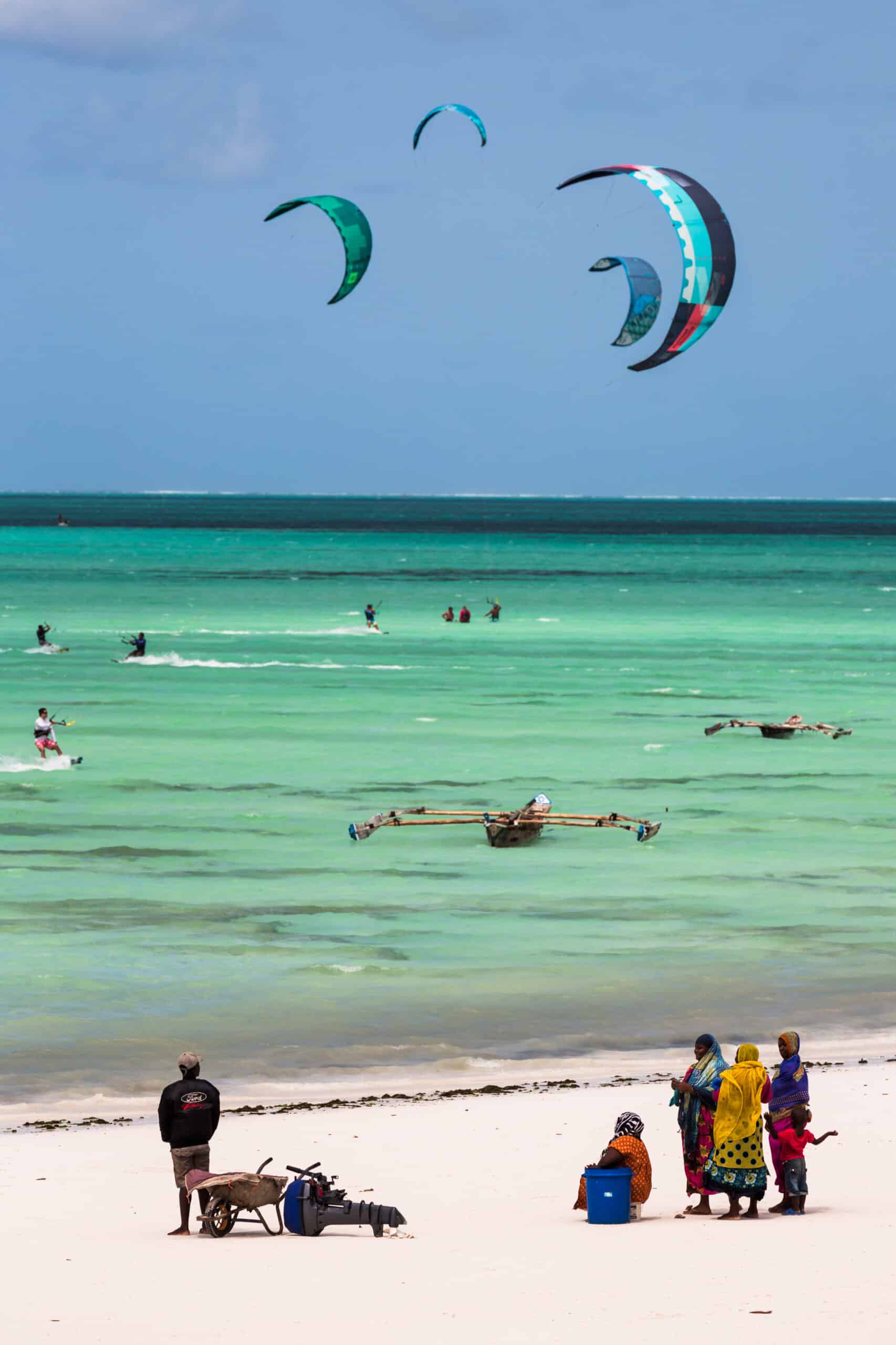 Our team in Paje consists of highly experienced watermen and women from all over the world who are keen and eager to help you out with the best advice and service for your stay in Zanzibar. Our instructors speak multiple languages and our equipment is the latest technology to maximize your experience on and off the water with us. Our Aquaholics Paje center is located on the doorstep of the famous Paje beach which is known for its picturesque lagoon and ideal kiting area.
Kitesurfing lessons and rental take place only a few meters from our office on the white sand and in the beautiful blue waters of Paje.
Surf trips to our intermediate and advanced breaks like " Flat reef , J-Box , A – frame and South Pass" all depart directly in front of our center on Aquaholics custom surf boat the " Wave Guru ".
Stand Up Paddle boarding is also available on the light or no wind days and trips to the reef or next village is always a great time. After a sun kissed salty day, Aquaholics is perfectly located next to Ocean restaurant which serves a delicious food menu , amazing cocktails and always cold drinks. The great vibe and atmosphere around Aquaholics comes naturally as groups of likeminded people hang out, socialize or just relax under the warm embrace of the tropical sun.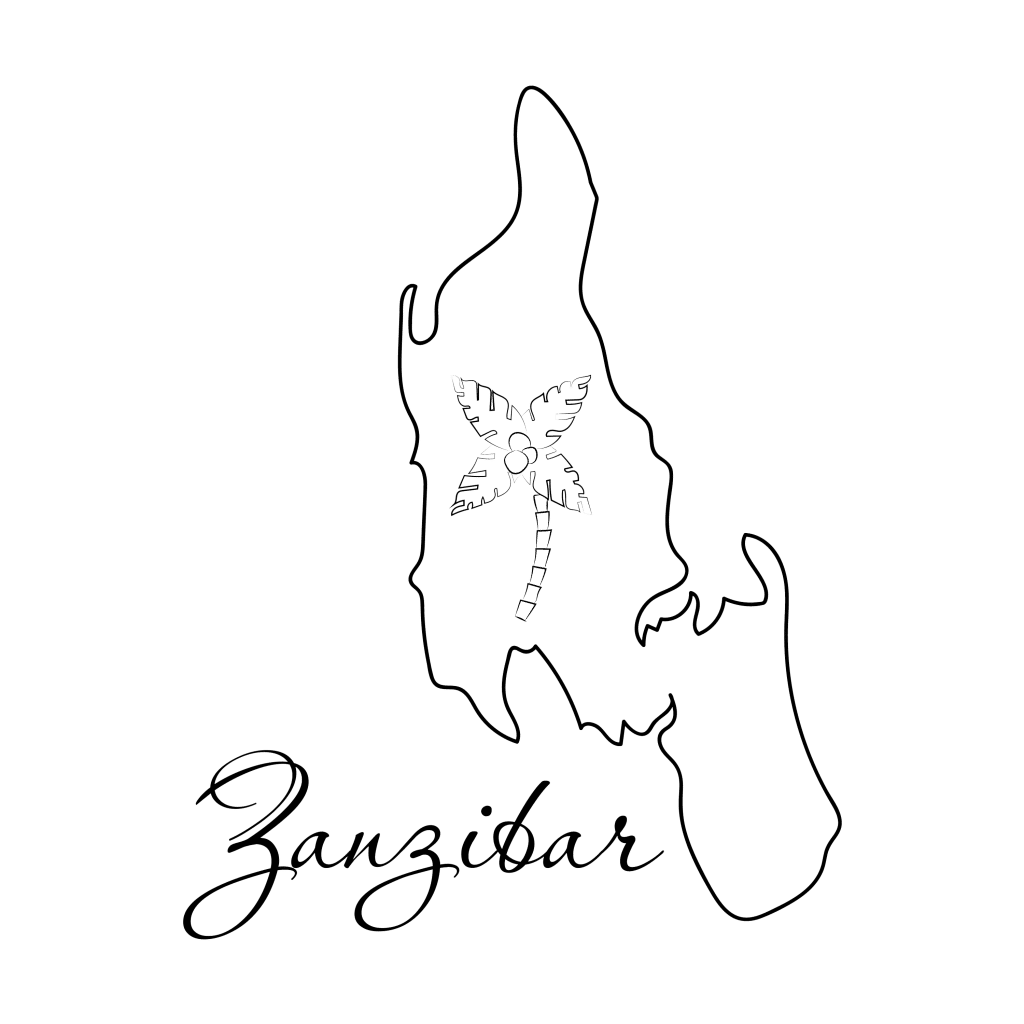 Dongwe

Paje

Jambiani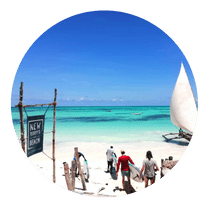 Great Locations
Find us on the island in 3 different locations: Paje, Jambiani and Dongwe. Read more about our set ups and check out what is happening where.
paje
Jambiani
Dongwe
Find Out More