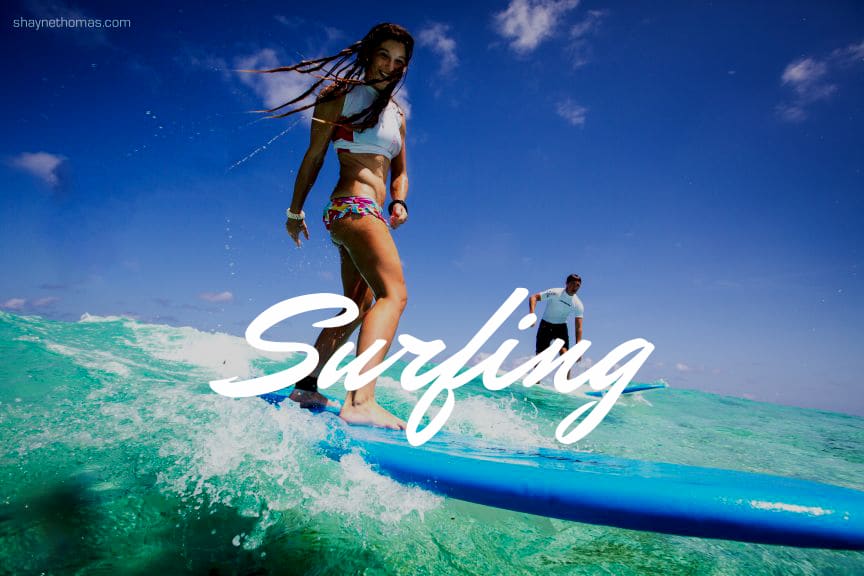 Zanzibar is a beautiful little island in the Indian Ocean with tropical climate, warm water and a great vibe. It has become a very popular destination for water lovers, as it is a top destination for divers and kitesurfers.
But can you really surf Zanzibar waves? Yes. And the surfing conditions here are better than what many people would imagine…
Surf in Zanzibar and get stoked with us while we discover the uncrowded reefs.
Trips for all Levels
We surf different spots suited for all level surfers
Wide Range of Gear
From beginner soft tops to shortboards and everything in-between, we got you covered
Experienced Guides
Our experienced guides and instructors will ensure a safe and fun surfing experience
All inclusive
All our trips include a free shuttle, boat ride, gear rental, guiding or lessons, snacks & water
Discover our Surf Trips & Courses
Our surf only sessions are taking place in different locations and spots depending on the level of surfers, conditions and season. The beginner lessons are always held in Dongwe, where we've found a great little beginner wave. This spot on the inside of the reef stays small even on big swell days and provides a safe learning environment for newbies. The spot can still be a lot of fun on the soft boards if you already have some experience, as the waves are long and great to just cruise down the line. Depending on day and conditions as well as time of year we surf a different spot for the more intermediate / advanced surfers. The waves never get really big or powerful in Zanzibar, but are super fun – especially considering you are always out there with just a handful of other surfers and it'S guaranteed uncrowded surf. The Surf Only Sessions include everything from pick up to drop off (if you are staying around the Paje area) and are all in all around 3.5 – 4hrs long, of which we spend around 1.5 – 2hrs in the surf, depending on the conditions.
COMBINED DONGWE DOUGHNUTS TRIP

Our famous Dongwe Doughnut surf trip is a great day excursion if you want to do more than just surfing. This trip combines three different activities in the beautiful waters right off Dongwe, where we jump in a covered fiberglass boat packed with surfboards, snacks and water and start our salty adventure. First stop is in the deep water channels, where you get to experience our unique underwater wing. Equipped with a snorkel mask you get towed behind the boat holding on to the wing. The underwater wing brings you down deeply and in the same speed back up to the surface. Spins and dolphin-like moves are part of the fun and everybody gets the chance to try his or her mermaid skills. We then continue to Blue Lagoon, the by far best snorkel lagoon on the Southeast Coast. A snack stop combined with some snorkeling await you here. Just with the change of tides we then make our way to Dongwe Doughnuts, our favorite surf spot as everybody will find a wave here. The advanced surfers can paddle to the outside section of the reef, where they can find a decent shoulder to headhigh fun wave on most days. With our beginner surfers and first-timers we stay in the inside section, where we have two spots with perfect beginner waves. After a good surf and some fun waves we make our way back to the boat and beach.