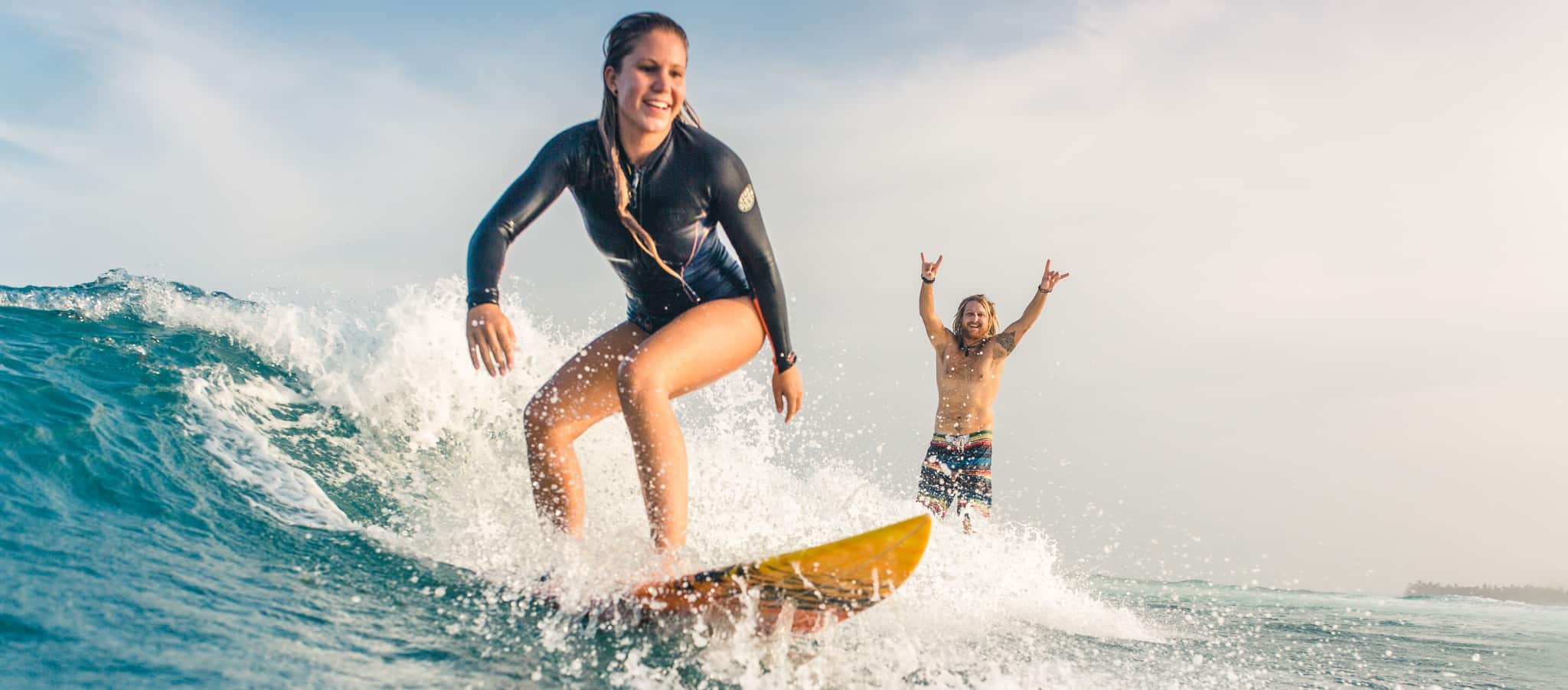 Let us take you out to the best surf spots along the Southeast Coast. We offer trips for all level surfers, lessons, coaching and a fun experience …
Read more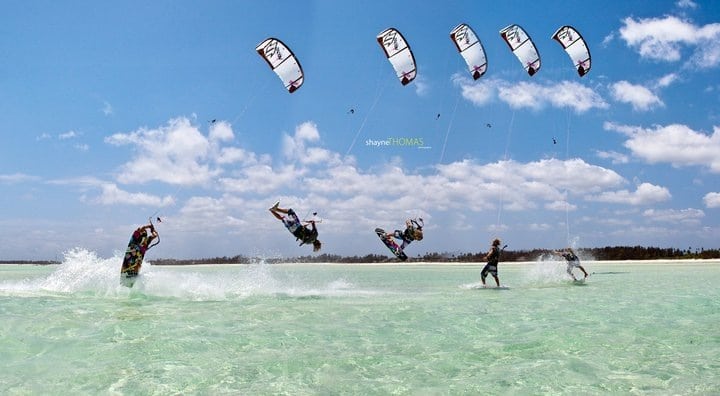 Learn to kite with us, improve your skills or take advantage of our Kite Center Services. We'll have you sorted during your active holiday.
Read more
1st of June - 31st of October
15th of December - 15th of March
Why choose Zanzibar as your next Kite & Surf destination
crystal clear 27° water

worldclass flat-water lagoons

guaranteed uncrowded surf

perfect beginner spots and conditions

wave spots for advanced surfers & kiters

courses and trips for all levels available

great island lifestyle and good vibes
Opening Hours
Monday

09:00-18:00
Tuesday

09:00-18:00
Wednesday

09:00-18:00
Thursday

09:00-18:00
Friday

09:00-18:00
Saturday

09:00-18:00
Sunday

09:00-18:00
We would like to welcome you to follow your passion and kitesurf, surf & enjoy the ocean with us. Our little paradise island of Zanzibar is exactly what you imagine for a tropical kite & surf destination. Learn to kite in a worldclass flat-water spot or work on your surfing skills in a guaranteed uncrowded spot. Our certified kite instructors and experienced surf guides will ensure a great kite & surf experience for you.
You find our Kite & Surf Center right on the Beach in Paje just next to Ocean Restaurant and Buccaneer Diving.
We are always happy to share our knowledge about surfing and kitesurfing in Zanzibar with you and to tell you more about our activities and offers on the Southeast Coast. Our job is our passion and we would love to show you our version of Zanzibar. We will take you to the best surf & kite spots around and hook you up with some great sessions and other activities.
Kite
9hr Course
$390
Small Group (2-3 students per instructor)
Kite
Private Lesson
$80
1 hour, including gear
Rental
Per hour
$30
Full gear
Steffi and Brad was extremely helpful - sorting out surf trips, arranging social events (BBQs) and transport to and from the hotel. We had a fantastic time and did two of the trips (1 surf only and 1 Dongwe Doughnuts trip). Both were very well organised and extremely good fun - especially the underwater wing experience - that's a must! Thanks again guys for all your hard work and we look forward to seeing you very soon.
Really want to recommend Aquaholics for a great surfing experience. Steffi and Brad were really awesome!! We went on a surf trip with Brad and Floyd and had a great time (for beginners and advanced surfers), the teaching and the equipment were great. One of our best days on the island definitely worth it!!
It was one of the best days of my life thanks to Brad and Steffi. Steffi arranged my pickup straight from the airport. I had the longer trip including underwater wing, snorkelling and of course surfing. The scenery is great, they bring some snacks and fruit along the ride. You would never regret this experience.
Do yourself a favor and go on a morning surfing trip to J Box with Brad and Steffi! Have a fast breakfast by getting shipped to the reef and surf some waves (with dophilns) in paradise!